CLOSE EVEN AT A DISTANCE
We all have a grandmother, grandfather, or a parent who is getting older. At Doro, we care about our seniors. They are our heroes. They were there when we were young and needed support. Now we want to help our seniors to a rich and independent life without compromise. We want to make ageing an independent, secure, and rich part of life. To us, age is just a number.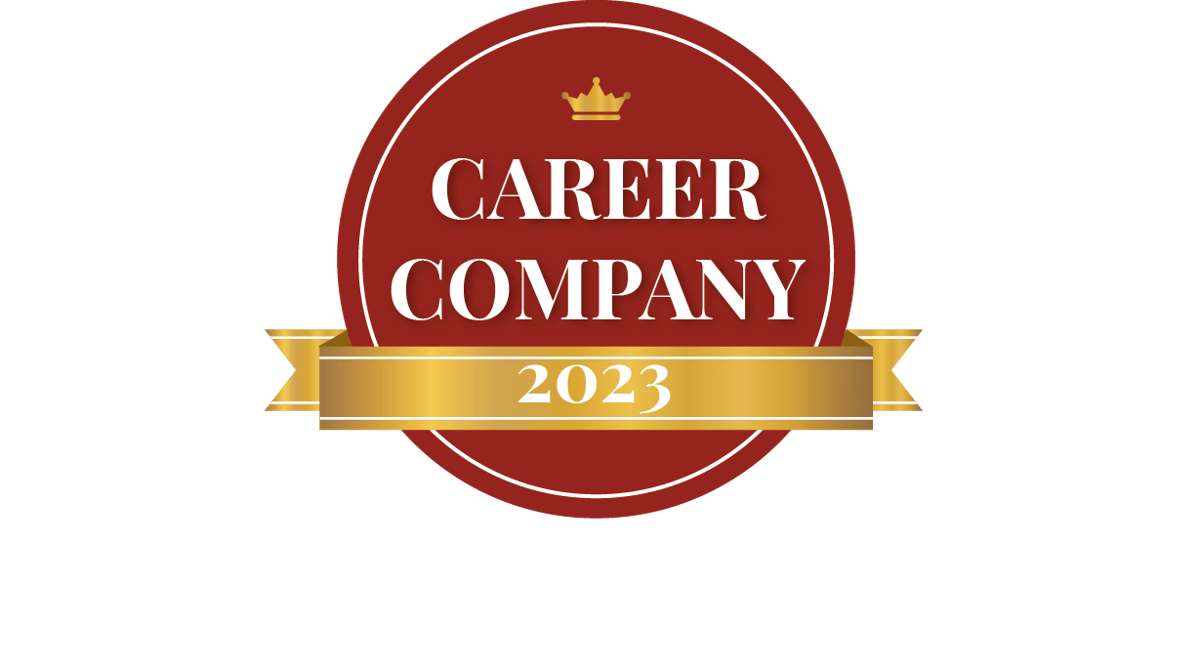 At Doro, we are very proud to have received the "Career Company 2023" award.

"Doro is a dynamic employer that attracts talent with its important purpose and unique development opportunities. At Doro, there is an open atmosphere where employees can make a difference, influence and get the right tools to develop. Very impressive and with playful and cordial communication, Doro further strengthens its attractiveness as an employer."
Our values
We care

We approach everything we do with empathy and respect - whether that's working with seniors or each other. We know what it means to care for someone, and we do everything we can to make it as simple as possible. For us, it's personal.

We are visionary

Our solutions have to be as unique as our users. We look at things from a different angle and use our skills to enhance everyday lives. We have big plans for the future and the drive to make it happen.

We are trustworthy

In our business, we ask people to put their trust in our hands. We honour that trust by being professional, responsible, and transparent at all times.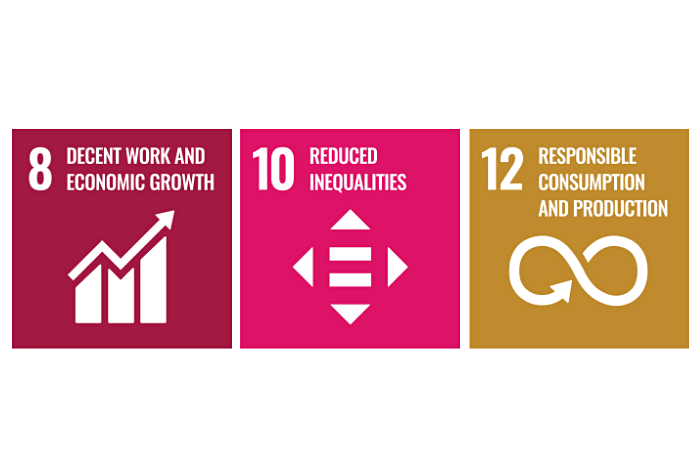 Doro's contribution to the UN's sustainable development goals
At Doro, we support Agenda 2030 and the UN's 17 global goals for sustainable development. Of course, we want to be part of the solution! We strive to be a stable and responsible employer that offers good working conditions and development opportunities. Doro's mission is to create an inclusive society for seniors. Our employees work for seniors' right to a better quality of life.
We work towards a more circular use of our products with a higher proportion of reuse and recycling. It is important to choose materials based on being environmentally friendly throughout the life cycle. In our transports and travel, we choose alternatives to reduce the environmental impact.

Why don't you become an everyday hero as well?
I am responsible for our product portfolio & services for consumers. The opportunity to coach and work close to my employees is important to me and to develop unique products that help our seniors to live a more independent life despite all the difficulties that come with age. The keyword for me is "simplicity." It motivates me enormously when my colleagues and employees have a common goal: to be a helping hand for our seniors.

Yucel Yasar

Director Category Management

In my team, we test our products and make sure our product quality meets our end users' requirements. Solving challenges together with my team makes every workday a new adventure. Excellent teamwork and an inspiring environment are essential for me. The best part of the job is when I see seniors using our products, and they feel they can use technology, even if they have been insecure about it earlier. Everyone should live life to the fullest!

Johanna Borgelin

Line Manager Test Development

I have just had my 10 year anniversary at Doro, having initially started as a temporary one year maternity cover! For me, Doro is a company that is extremely passionate about its purpose to help seniors connect more with loved ones using technology. Doro is also about the colleagues and friends you make, across all regions. You can easily ask anyone for help or advice!

Casey Saunders-Smith

Regional Marketing Manager

Working at Doro has been an enriching experience. We bring hassle-free solutions to our clients through our innovative hardware, software, and services. The collaborative environment and work-life balance attitude here allow me to feel fully prepared for every day to get closer to our goal.

Sunny Ng

Quality Manager
We offer
Balance

At Doro, we stive to build opportunities for good performance and sustainable work life balance. This means having access to the resources needed, to be able to carry out the work and create conditions so time and energy remain by the end of the work day.

Personal development

Doro is a dynamic workplace where we aim to create an environment for you to develop in your role as well as to try out new work areas.

Be an influencer

We have an open atmosphere where all our employees can be involved and influence Doro's future, and contribute with new ideas that can improve us as a company.

Team work

At Doro, we surround ourselves with wonderful colleagues, which is an important reason why we go to work every day. For us, cooperation is natural. In addition, we have fun together!
About Doro
Doro is a Swedish company with headquarters in Malmö. We have been a pioneer in telephone- and welfare technology since the 1970s. Our first products were answering machines, telefaxes, pagers, PABX, fixed-line phones, analog mobile phones, and payphones. Today we develop products and services for seniors to make aging independent, invigorating, and rich. Our broad portfolio of products contributes to connecting generations digitally and creates a safe and independent existence inside and outside the home.
Doro builds in-house developed mobile phones and smartphones with a more intuitive user interface, louder and clearer sound, a more easy-to-read display, a built-in assistance button, and excellent safety features for greater security. We are the market leader with sales operations in 27 countries.
Turnover
SEK 909.5 million (2022)
Already working at Doro?
Let's recruit together and find your next colleague.